Did an orange square, posted on Instagram, by a dozen super models, have a more powerful brand impact than any Super Bowl ad in the modern era? Growing up in the 80's and 90's, a Super Bowl ad was the most influential ad a brand could release. The question today is: has the viral nature of Instagram (and the color pantone 021) surpassed even the mighty Super Bowl?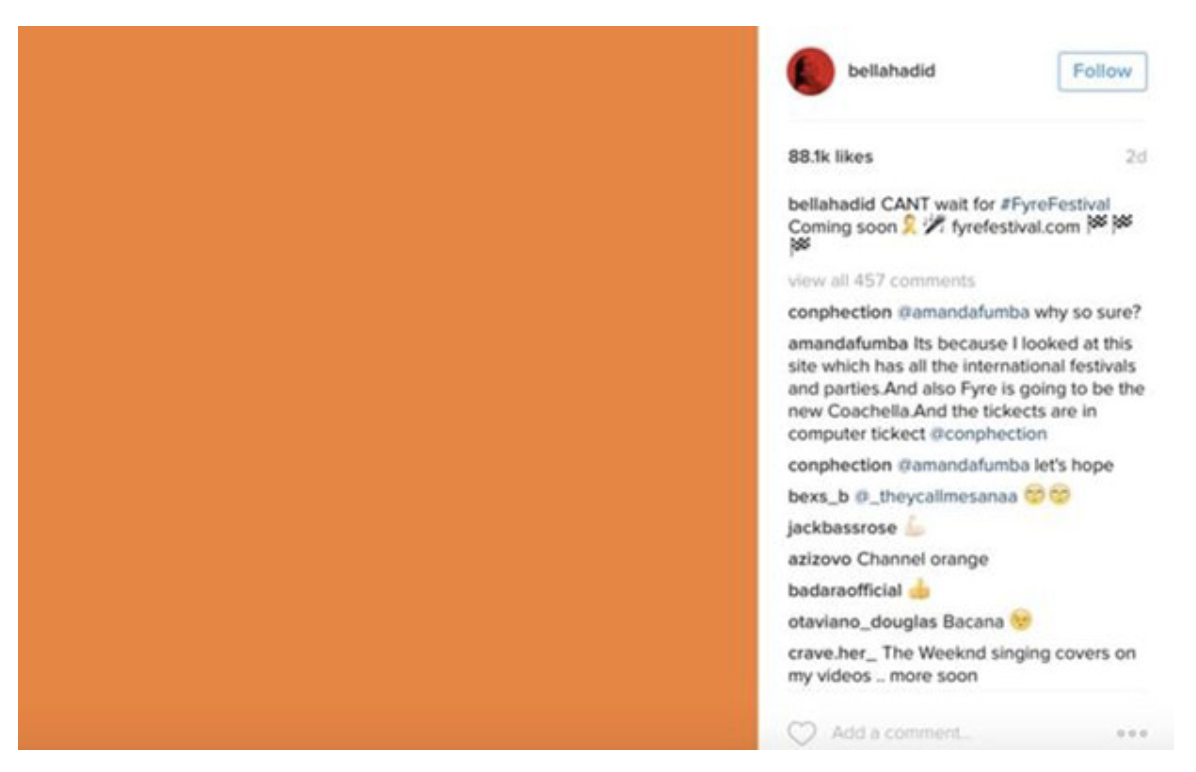 If you haven't seen the Netflix documentary "FYRE: The Greatest Party that Never Happened", we highly recommend you watch it. In many ways it's seems like "The Wolf of Wall Street" re-imagined. Spoiler alert: a young CEO leads a wild goose chase towards a disastrous music festival that nearly crippled the Island of Exuma.
All of that aside, it speaks to the power of Instagram. Super Models and influencers along side a well crafted photo/video promo shoot were able to sell thousands of patrons on a completely fraudulent destination event. In fact it was just an "Orange Square" posted by models such as Bella Hadid, Haley Baldwin, Kendall Jenner and Emily Ratajkowski that helped sell out the first time festival in under 48 hours.
Here is the FYRE Festival Promo Video.
While that may cause one to take pause, it's important to note that it was also a twitter post from a regular "non-influencer" patron that dismantled the whole facade constructed by the FRYE team.
PR Week article from January 25, 2019 by Arvind Hickman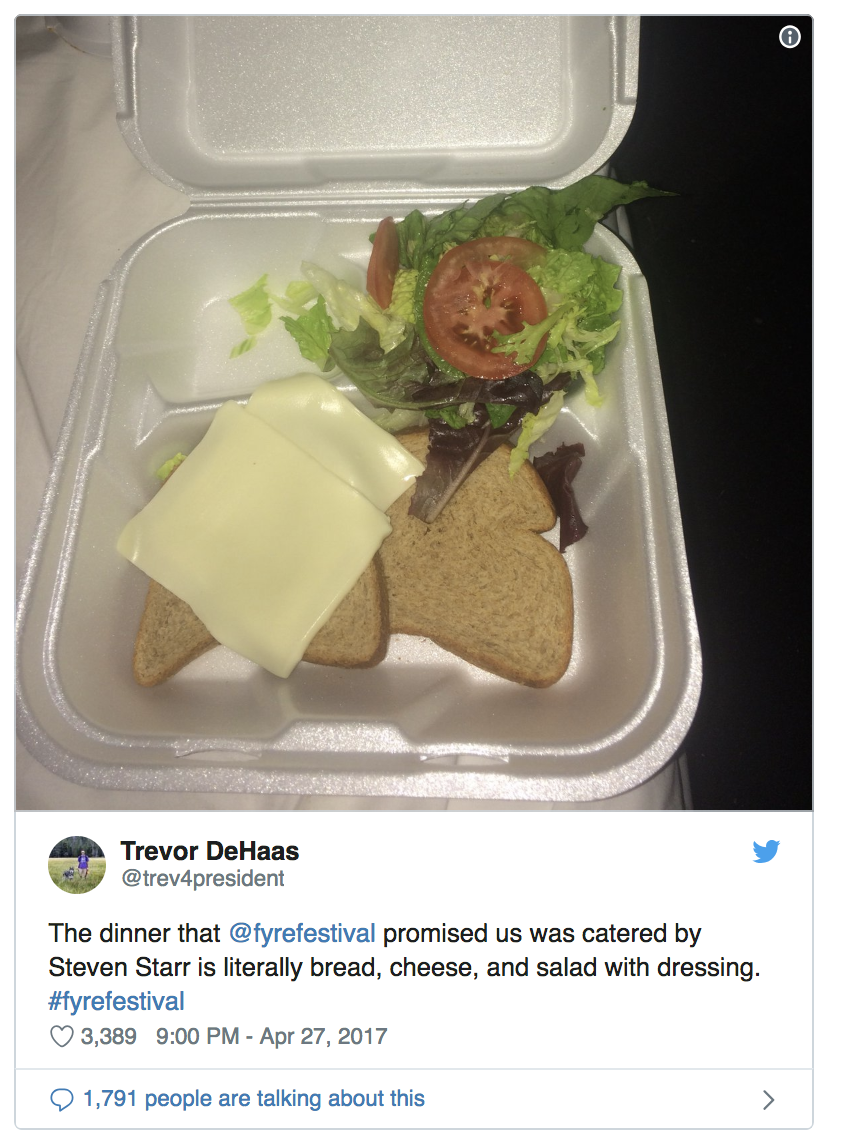 The following quote below from Suzie Barret is pulled from the PR Week article from January 25, 2019. It really sums it up nicely!
Suzie Barrett, managing director, Third City
"Netflix's documentary on Fyre Festival gave me the hives. It shows what happens when a fraudster, and naïve and gullible marketers collaborate: a complete car crash. The first unbreakable rule in any marketing campaign: never lie. First lying is wrong, and secondly, it's stupid. You can also see – not just from the top dog – that once lying became acceptable damage control, it became addictive - they were all to blame. As for the instagrammers – who were paid insane sums of money – Kendall Jenner was paid £193K for one instagram post – it just highlights the greater need for regulation. More than just flagging promoted content but agents doing the proper due diligence on the brand they are being asked to promote and endorse. It's common sense."
As we prepare for this Sunday's Super Bowl, part of the excitement will be the ads. And while we won't be changing the channels during commercials on the TV, we will be looking at our phones, social feeds, Twitter, Instagram, FB, etc. We'll be discussing the ads at our respective Super Bowl parties but we'll also be discussing them with our friends across the world via social media.
Go Patriots!